Five Reasons to Watch 'Blacked Raw V38' (VOD Exclusive)
If it's naughty business at night in the city, it must be Blacked Raw! GameLink is proud to present the 38th volume in the series as a VOD exclusive. Check out our top five reasons to watch!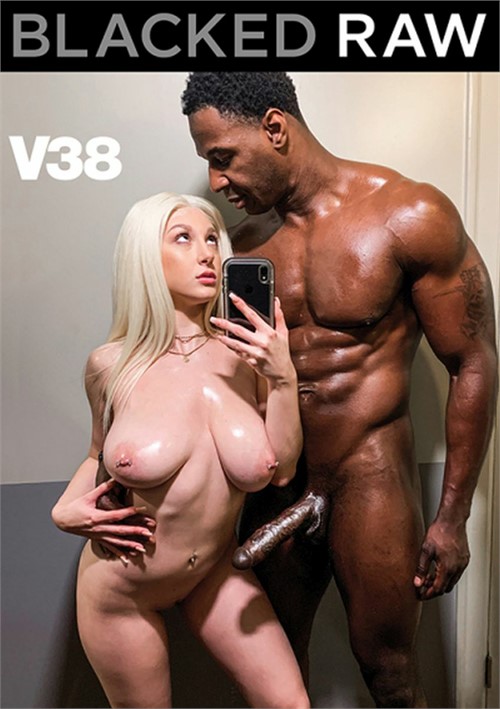 Gonzo and voyeurism fun
In its purest sense, gonzo porn involves acknowledgement of (and participation by) the cameraman. The term has been muddied and generalized over the years, so it's fun to see a flick that plays with the root concept. In scene one, Skylar Vox chats directly with the cameraman, who is supposedly filming a documentary about her. When her date strides up to take her out for the night, she mentions that the cameraman will tag along. He'll be filming everything that happens! The recognition that the camera is part of the sequence, and not just an omniscient filmic eye, brings in a voyeurism element that is key to Blacked Raw's appeal.
Alexis's anniversary surprise
Blacked Raw V38 isn't really a character-based porn movie, but it gives you enough tidbits about its participants to give an extra buzz to the proceedings. In scene two, for instance, the threesome is framed as Alexis Tae's anniversary gift to her boyfriend (Sly Diggler). She says she has a surprise for him, milking the suspense until she reveals that it's Jill Kassidy! This detail is not really dwelt upon or developed, but it changes the timber of the sex in an interesting way.
Strictly speaking, Kendra Sunderland is not a star in the film. She appears only in the bumpers that Blacked Raw has placed at the outset of each scene. That said, her sexual aura seeps into the rest of the film. It's probably because these brief bumpers encapsulate everything that we love about Blacked Raw: night-time vistas, an intentionally "rough" aesthetic, and a beautiful woman embarking on a sexual adventure. One of the closing shots (a keycard being inserted into a hotel-room lock) holds the promise of a dirty thrill, while also serving as an amusing visual metaphor for penetration.
BBC
Sometimes, we tend to overthink things, particularly when it comes to porn. Sure, lighting, details, and filmmaking quirks add up to quite a lot, but in the end, it's the hardcore sex that brings audiences in. In porn, there's a compelling argument that bigger is indeed better! It's a visual medium, and big penises quite simply read better onscreen, particularly in hard-charging Blacked Raw action. The lineup of remarkable porn BBC is the fulcrum for all the pleasures that follow.
Blacked Raw thrives on a certain stylized spontaneity. That's why so many of the label's movies focus on cellphone-style footage and raw lighting. It's also why certain scenes feature wild and perhaps even reckless behavior! (The great thing about porn is that it allows us to experience those thrills from a safe remove.) In the movie's final sequence, Tiffany Tatum is so eager to consummate her dalliance with Jason Luv, she isn't even able to wait until they get home! The sight of Tiffany howling in pleasure through an open window at 60 mph as horns honk is sure to . . . well, get your motor running.