GameLink Porn Favorites: 'Love, Sex & TV News'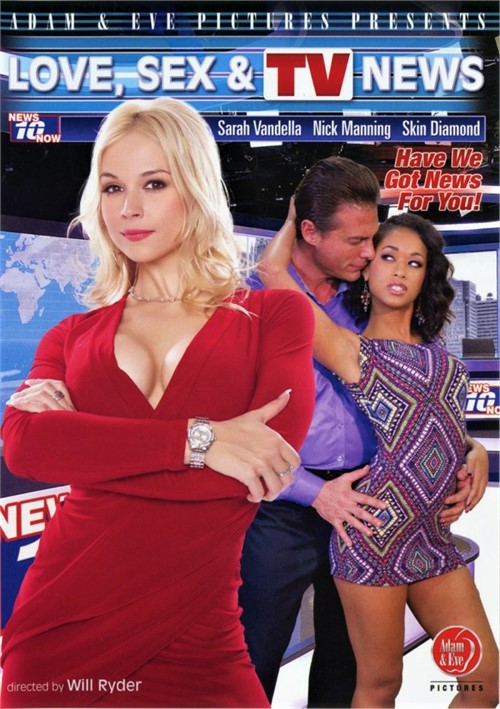 Love, Sex & TV News is available free to GameLink Unlimited members!
Origins/background: Think The Newsroom, Network, or Broadcast News with a porn twist. While Love, Sex & TV News does not spoof any specific news-related movie or series, its plotline is very much in the spirit of classics that take us behind the scenes at a busy news station. Naturally, most of the action occurs when the TV cameras are no longer rolling and when the horny anchors decide to make a little "breaking news" of their own.
Spotlight scene: Reporter Sarah Vandella finds herself in over her head when she decides to investigate the shocking world of high-class hookers. Her declaration "I'm just here to watch" is misinterpreted by the brothel's madam as an admission of a voyeurism fetish. She is ushered into a private room to watch as Alec Knight enjoys a tryst with a prostitute played by Capri Cavanni. Though she is there as part of her job, Sarah can't resist masturbating as she observes the red-hot hookup between Knight and Cavanni.
Director's chair: Will Ryder, master of porn spoofs and 2015 AVN Hall of Fame inductee. "I love the process of writing an interesting story that a large audience can relate to and I think there is something intriguing about a big market TV news station, so this movie was perfect for me," he said regarding the movie's creation.
Quotable: "I was so happy when I got the role because [my character] is a real person with real problems and dreams. And to play a career-minded TV producer within an original comedy was a huge challenge, but the script was so good I knew this would be a special movie." (Sarah Vandella, as quoted by AVN)
Awards: The movie won an AVN for Best Comedy.