'Andi James in Mom Teaches Me About Sex' (Spotlight on Family Roleplay)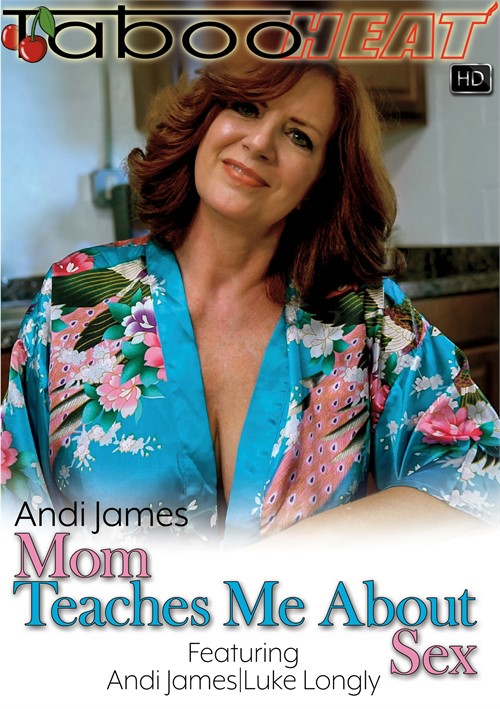 In this post, we take a closer look at a popular title from Taboo Heat, one of the top family roleplay studios. (Mom Teaches Me About Sex is also available to stream as part of GameLink Unlimited.)
Origins: Mom Teaches Me About Sex is a family roleplay adventure from Taboo Heat, the Florida-based label from husband-and-wife team Cory Chase (of Ted Cruz tweet fame) and Luke Longly.
Cast: Andi James, a Boston-born MILF who has also appeared in scenes for Score and Reality Kings, and Luke Longly (who also directs).
Scene breakdown:
Scene one — "Boys Are Wired Wrong" (starts at time code 00:00:17): Stepmom (Andi James) sits down with her son (Longly) for a serious discussion. She wants him to make sure he remains a gentleman at all times! Unfortunately, he finds himself distracted by her very revealing robe. Perhaps the best way to teach him how to be gentlemanly is to show him how to be a real man in bed. Before long, James is on her knees and giving Longly a blowjob.
Scene two — "Boys Are Moms Stress Relief" (starts at time code 00:10:08): After a long day at work, James needs to unwind. As she settles into a suspiciously huge couch, she calls for Longly to give  the needed relaxation. Though initially reluctant, he eventually provides it in the form of a hardcore pounding, first with James's legs spread wide, and then by taking her from behind.
Scene three — "The Last Time" (starts at time code 00:20:52): Scene three starts in the middle, with James masturbating in bed but craving much more than just solo action. She takes Longly in a variety of positions before absorbing a popshot to the mouth. In the end, though, sensing the impropriety of their relationship, she says that this needs to be the last time they ever have sex.
Scene four — "Forcing On Mommy" (starts at time code 00:34:03): Stepson turns the tables on mom, sneaking into her bed and coaxing her into another sexual encounter, despite her misgivings. (This is the lone scene in the movie to abandon the POV perspective at certain points.)
Trivia: The movie closes with the disclaimer "No MILFs, daughters, sons or fathers were harmed in the production of this film."
Quotable: Scene one opens with James's character making some very topical references to the mainstream harassment scandals –"I wanted to talk to you about some things, about what's going on in the media with all these nasty men that are groping women. I just want to make sure you know how to treat a woman. It's so important that you treat women with respect."
Related titles: Oops I Creampied in My Stepmom