Five Reasons to Watch 'Busty Anal' (VOD Exclusive)
Busty Anal debuts today as a VOD exclusive on GameLink. We offer five reasons you'll definitely want to check it out.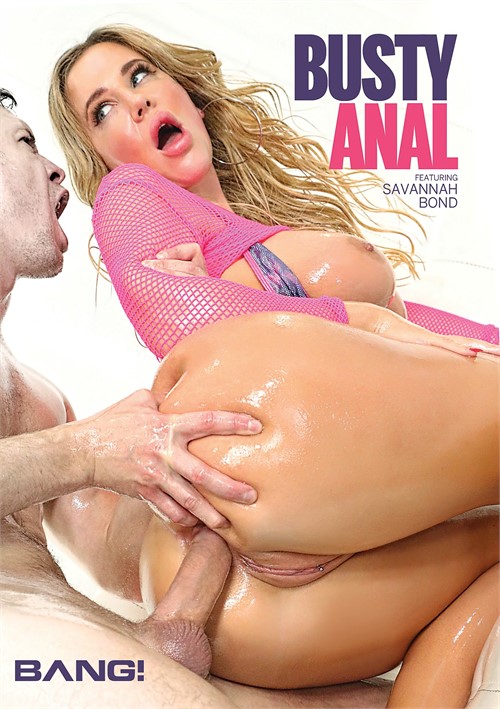 Two awesome themes in one
Look deeply into the search-engine data for porn queries on any site and you're certain to find two themes riding near the top every time: "anal" and "big boobs." Bang! did the simple but irresistible thing by combining the two in the purest and most appealing way imaginable, all shot with their typical attention to clarity and quality.
Good Karma
Sorry, Karma RX, but we can't resist the Karma puns. They are far too inviting, much like Karma herself, in fact, whose curves and charm dominate the screen in every movie she appears in. Whether taking on a toy, a dick, or an anal pounding, Karma RX has the right "prescription" every single time. (Sorry, we couldn't resist that one, either!)
Briana Banks: still got it
Remember the scene in Misery when author Paul Sheldon winds up and throws a snowball directly into the middle of a narrow tree trunk? "Still got it," he says to himself as he admires his aim and dexterity. Briana Banks could very well say the same thing! She has been making big-boob pornos since the days when adult content was still released on VHS, yet she still hasn't lost a step. While she is not granted cover-girl status in this case, she arguably steals the show.
Toy time
While it's not expressly stated as part of the movie's theme, Busty Anal includes plenty of sex-toy play withing its four amazing scenes. The leading performers make sure to get themselves worked up into a proper state of intense arousal with some glass dildos before they pivot to the anal action promised by the title.
Tons of oil
Holy Toledo! Savannah Bond is practically drowning in oil in the movie's first scene. There's so much of the stuff going around that you can actually hear it glubbing against Bond's chest as it is dumped out on her beautiful breasts. If you're an oil fan, the Bond scene is a must-watch.
Watch Busty Anal today on GameLink.