Five Reasons to Watch 'It's A Family Thing 7' (Featured Video)
I've said it before that when you combine families and the kids who become step-siblings or are close in age things can happen. Maybe even a step-parent attraction is too hard to resist. When there is no blood line top stop the hormonal fantasies it becomes so easy to cross that line. Then once it happens the first time you know it will happen again, we all have urges. Of course this is all fantasy, nobody acts on this fantasy in real life right? Here are five reasons to watch this Elegant Angel family saga 'It's A Family Thing 7'.
#1 Breaking in the New House with Stepmom Katie Morgan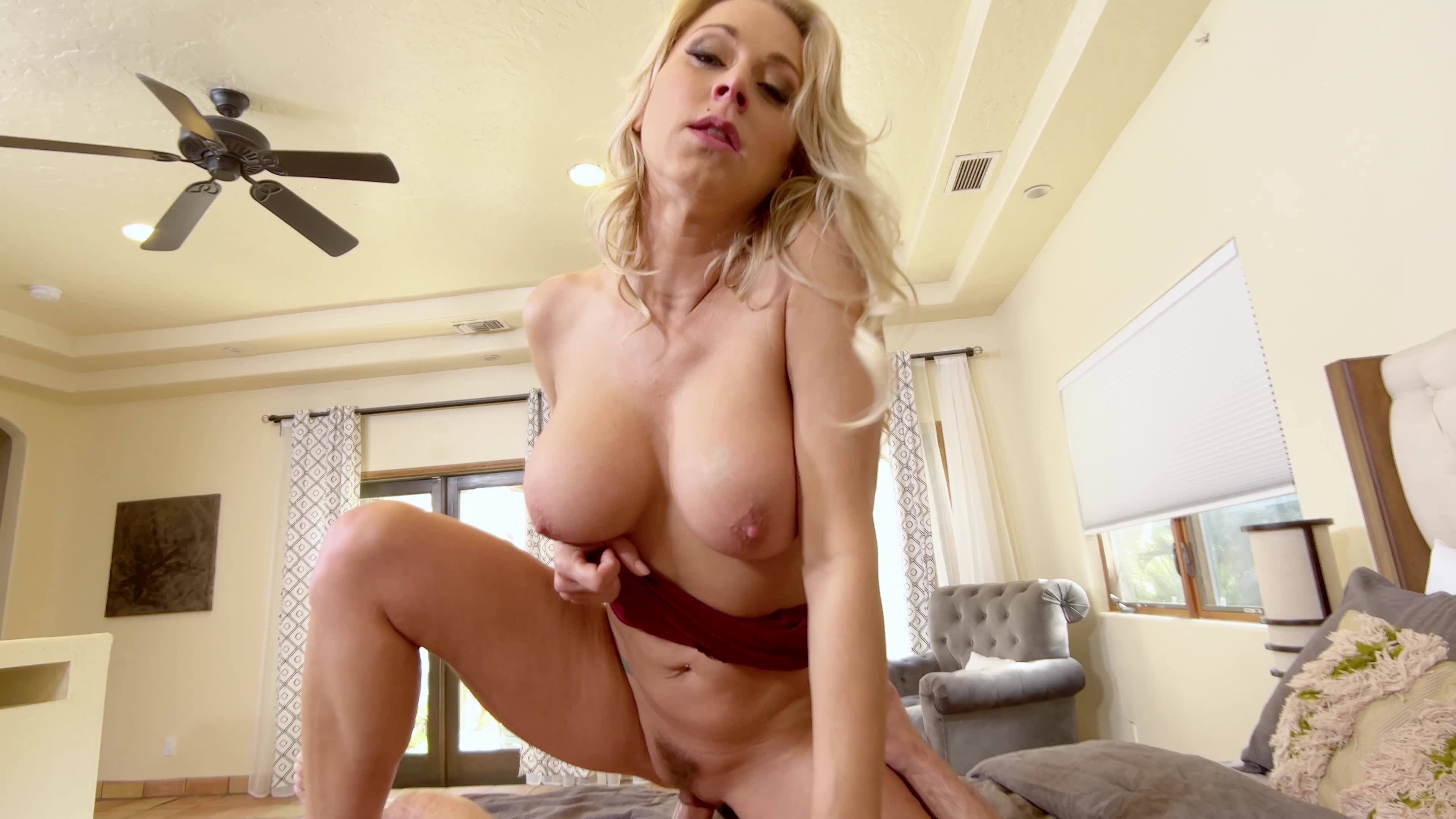 Katie Morgan is a big boobed sexy blond MILF who wants to take advantage of her stepson to break in the new house she just bought. She wants to take his cock in every room per her own tradition. His Dad is out of town with a girlfriend so she thinks it is all fair play. The first room they break in is the master bedroom as she bares her hot body and sucks his dick. He really gets to have his way with her pounding deep into her in multiple positions. I love watching her bounce on top of him on the bed while wearing her high heels.
#2 Lexi Victoria Makes Her Stepdad Her Valentine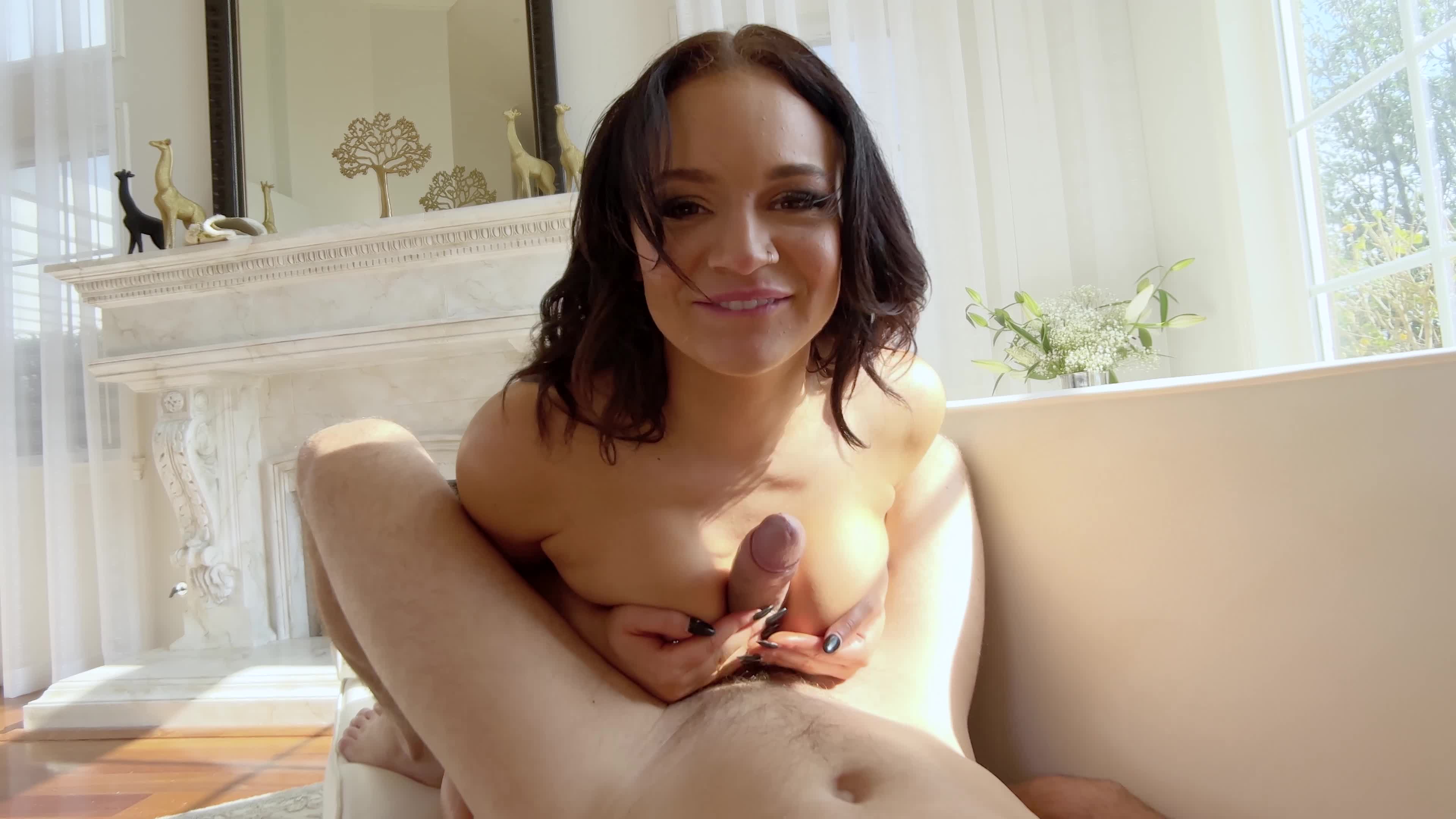 There is a package at the door and it is for Lexi Victoria. Her stepdad answers the door delivers the package to her room and berates her to find a job. She appears wearing a sexy costume and shooting him with an arrow to the heart which stuns him. Will you be my valentine she ask as he begins to kiss her and pull out her big boobs. There in the living room she gets her way as he caresses her body kissing her all over. She has a nice curvy young body that looks so fun to play with. She gets on her knees and delivers a great blow job. The camera then focuses on her pussy when she hops on top of him giving us a POV fuck. There is something so erotic about fucking on the floor. Once they move to the couch though he is really able to pound her deep from behind. She definitely got what she wanted but I think he was happy with it too.
#3 Katie Kush Let's Her Stepbro Interrupt Her Phone Call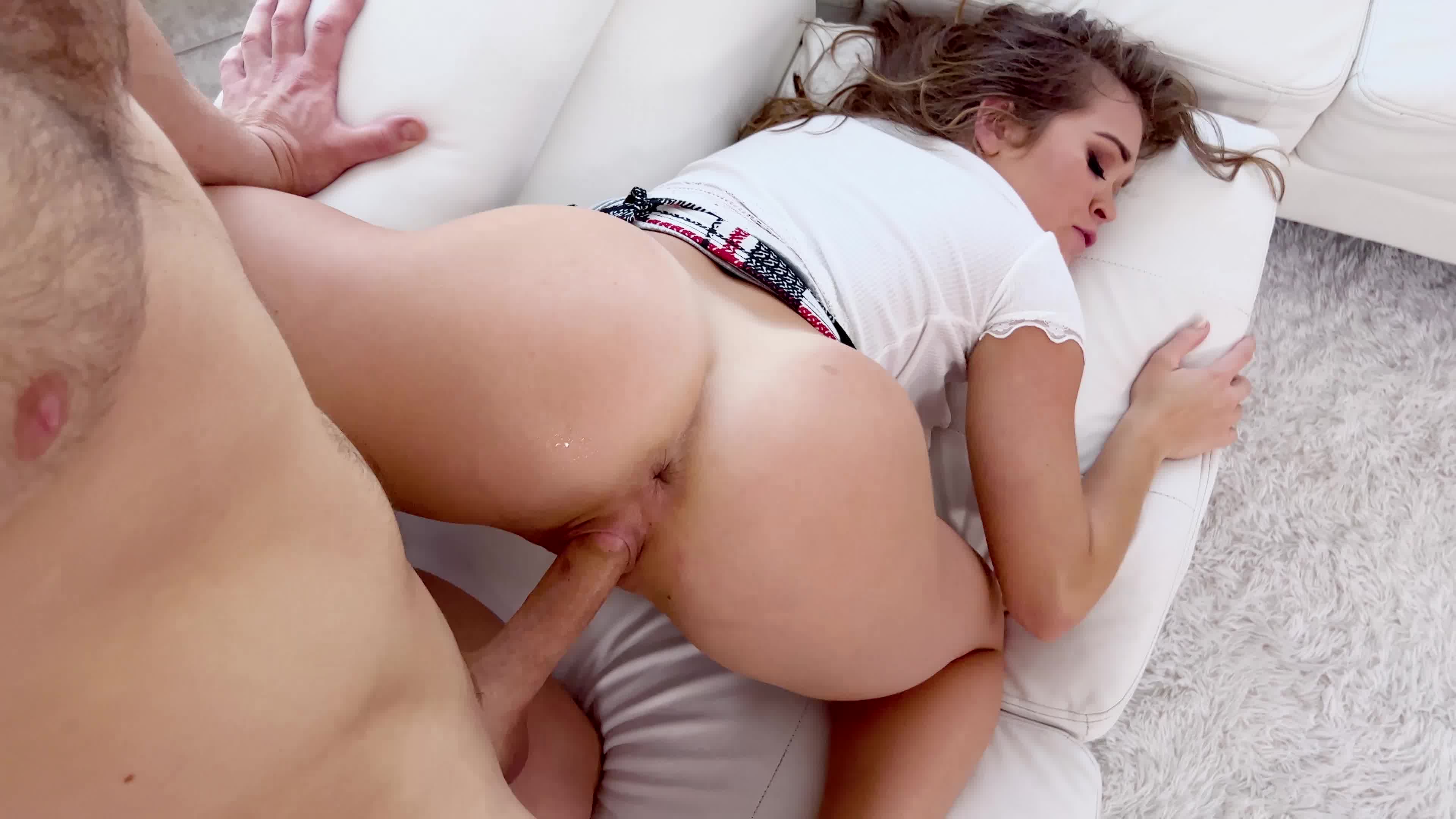 This is the type of temptation I was talking about in my introduction. There she is, a hottie Katie Kush and she is a step-sister who is doing some dirty talk with her boyfriend on the phone when he comes in. Stepbro knows just what to do as he listens to her describe everything so he lifts up her skirt playing with her beautiful tight pussy. His cock is big and hard and he can't wait to just slide it in there. She is loving it making a very realistic reaction for the phone call. It sounds like her boyfriend may be getting suspicious on the phone to her very real sounds, he should hear the slapping of their bodies together. She begins to cum so hard she has to end the call and now she can totally focus on stepbros cock. They have a super hot fucking session there on the couch where she gets a creamy load delivered to her hairy pussy. I love the ending to the scene but you have to watch to see what happens.
#4 Theodora Day is So Horny All the Time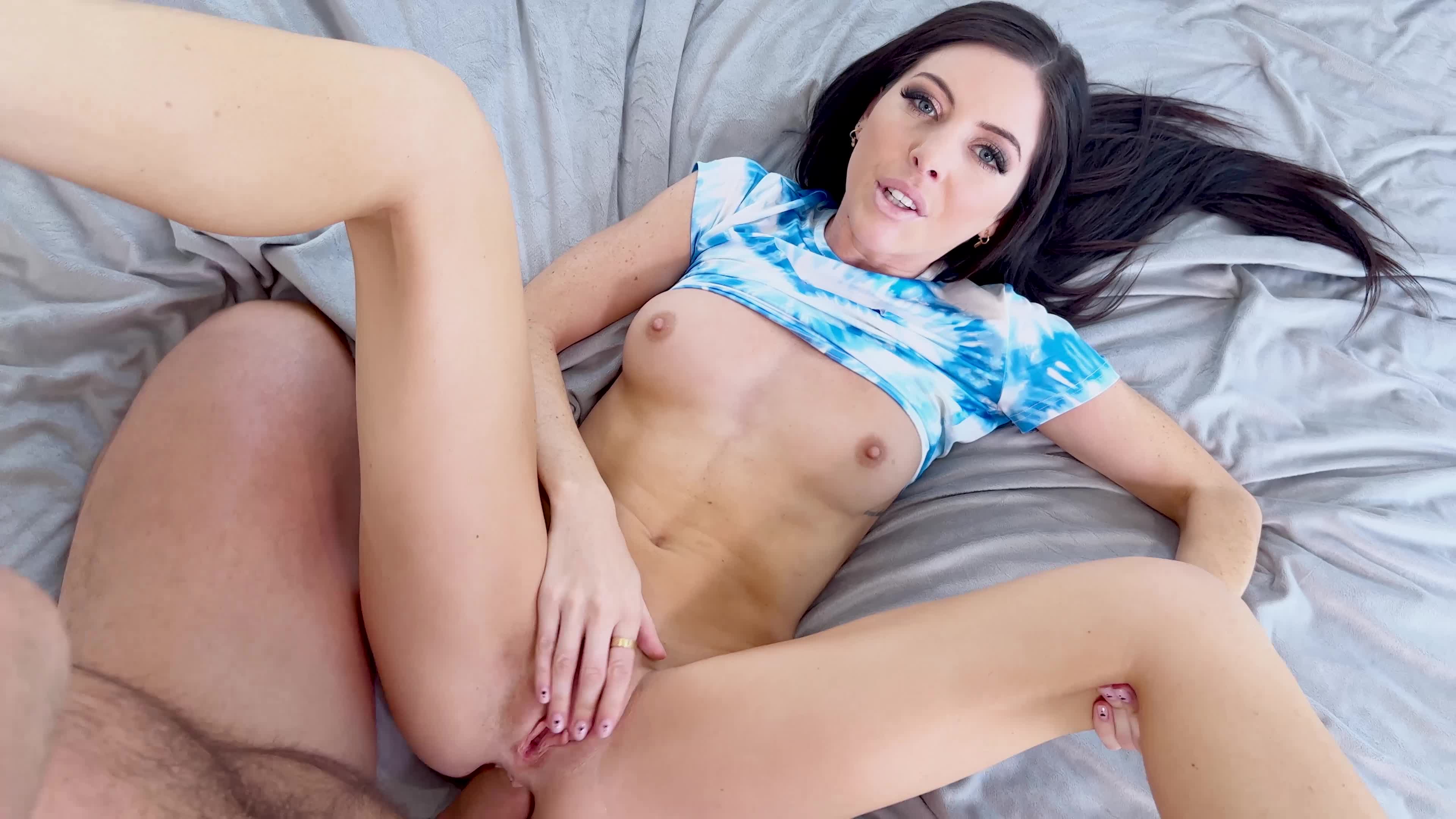 It's a Saturday afternoon and Theodora Day is home studying when her stepdad comes in. It appears that mom is out of town and she wants to have a little date night with him. I like his accent. Later on in the evening she admits to him that her Professor encourages her to thing about taboo things and what is more taboo than fucking her stepdad. Once she rubs his cock he is unable to resist and she really sucks he cock good. Next their sexual energy heats up as they fuck on her bed and he encourages her to embrace her wild side. It doesn't take long before he is probing her ass with his big dick. I liked this scene because she does not look like a naughty girl but she is very naughty, my favorite kind.
#5 Quick Plots, Great Fucking, Great Cast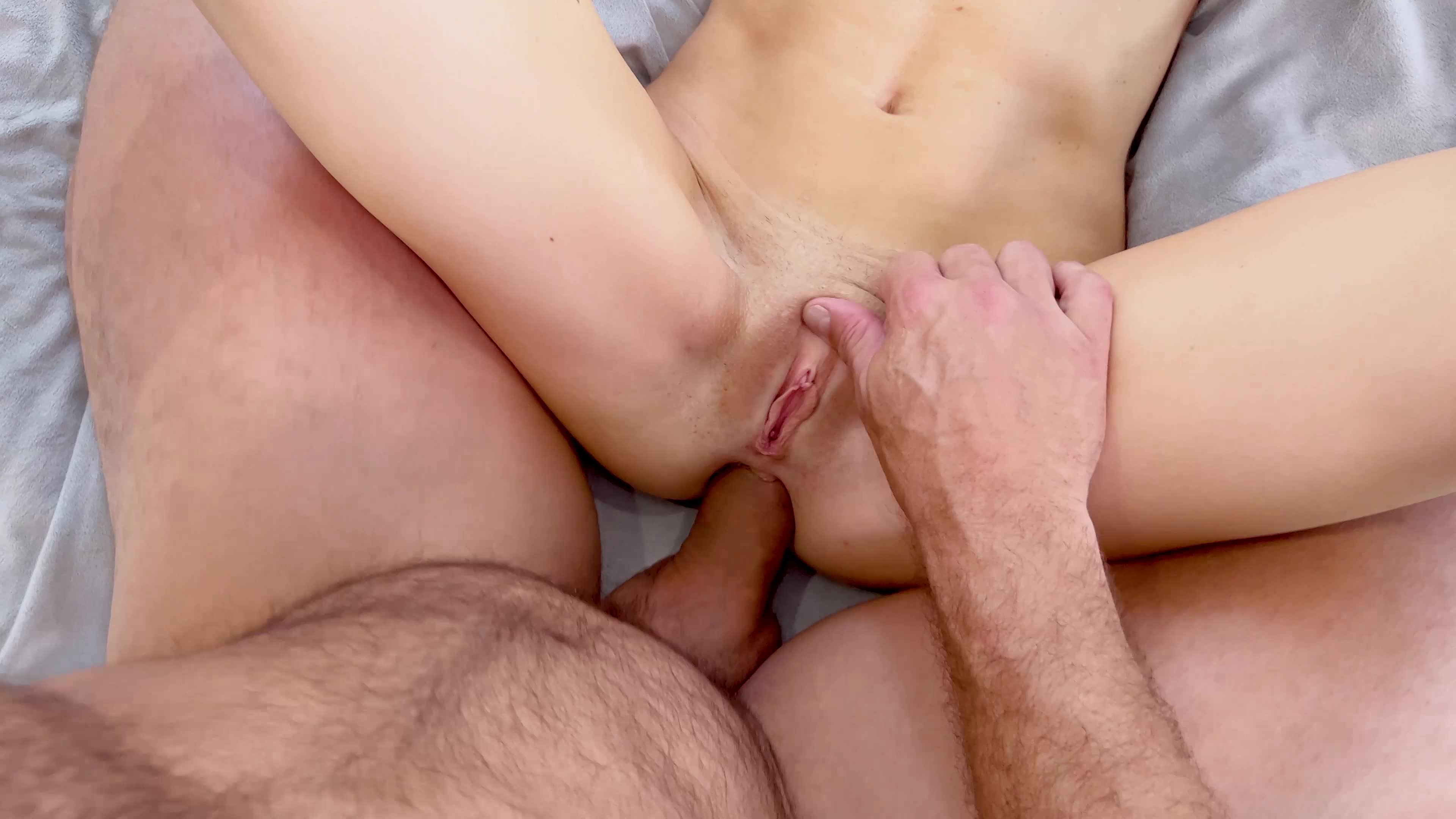 Elegant Angel does a great job of telling good porn stories to get the imagination going but they don't take too long. Of course most of us look forward to getting to the sex. When they get to the sex we get great sets with lots of great camera angels to enjoy the action with. All of the pornstars were beautiful and had their own exciting styles to fucking. I really enjoyed all the scenes and had a tough call picking out my favorite one, it was a real tossup between Katie Kush and Theodora Day. I really liked the story buildup of Katie's scene but the fucking that Theodora gave us makes me realize I have to go with her scene.