Five Reasons To Watch 'Trans Sugar Babies' (Featured Video)
Get ready for the red hot Trans girls of Trans Sugar Babies from Gender X Films to rock your world. Here's five reasons to watch the featured video Trans Sugar Babies on GameLink!

Big titty blonde Brittney Kade
Very few men on the planet can resist a hot lady with big bouncing titties, even fewer can resist when they're a blonde bombshell. Brittney Kade is both, and makes good use of all of her assets in Trans Sugar Babies. The hunky Vic Lowrey can't resist either, and lets Brittney gag on his dick before taking a little suck of his own from Brittney's pretty pink head, throwing that throbbing mushroom tip to the back of his throat. Of course, the real magic comes when he punches open her asshole with his aroused penis, giving her every bit of loving a sexy blonde like that deserves.
Kasey Kei's cute butthole and glorious sexual energy
Kasey Kei is a hot AF brunette with a demeanor that says, "we're going to fuck, and you're going to like it," that's my kind of woman. Her legs are long and seductive, her face is enticing and suggestive, and her booty is firm with a cute little hole that Ricky Larkin takes advantage of. Kasey's attitude is so contagious you'll hardly be able to contain reaching down into your pants and blowing one out before she even gets her clothes off. She's the kind of girl you want to please, and wish would dominate you.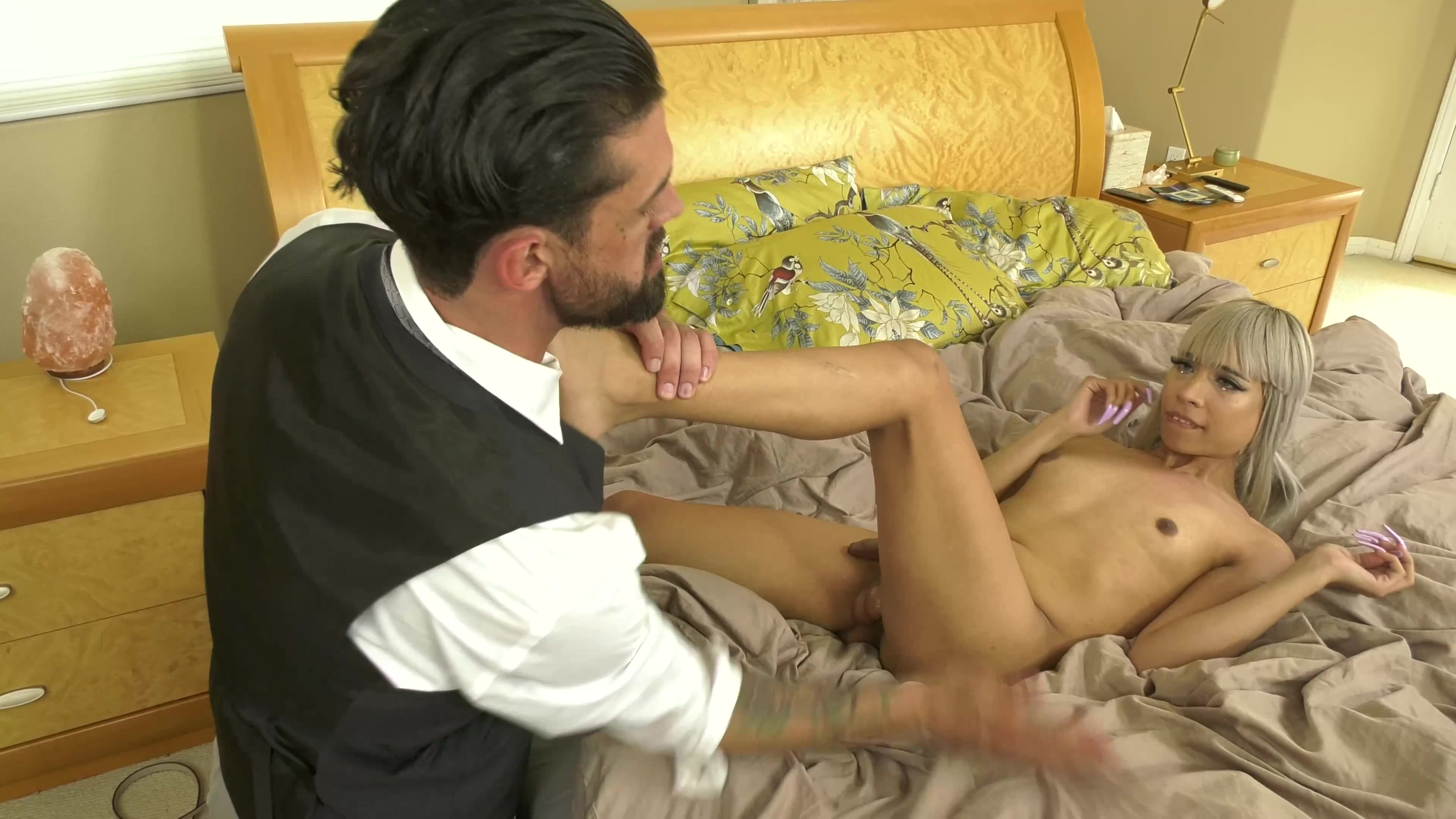 Itzel Saenz's tiny hot body
One look at Itzel Saenz and you'll be imagining how deep you can get your dick into her cute little body. She's a ferocious firecracker, demanding satisfaction from her lover Alpha Wolfe. She shoves her feet in his mouth so he can be sure to taste every bit of her. But the reality is Itzel could do virtually anything and there would be legions lining up to get a piece of her, because she's just that adorable. Her look is unique and alluring, with exaggerated lashes, blonde bangs, and bedazzled eye makeup. Imagine what she sounds like when there's a huge cock puncturing her asshole and traveling to the deepest depths.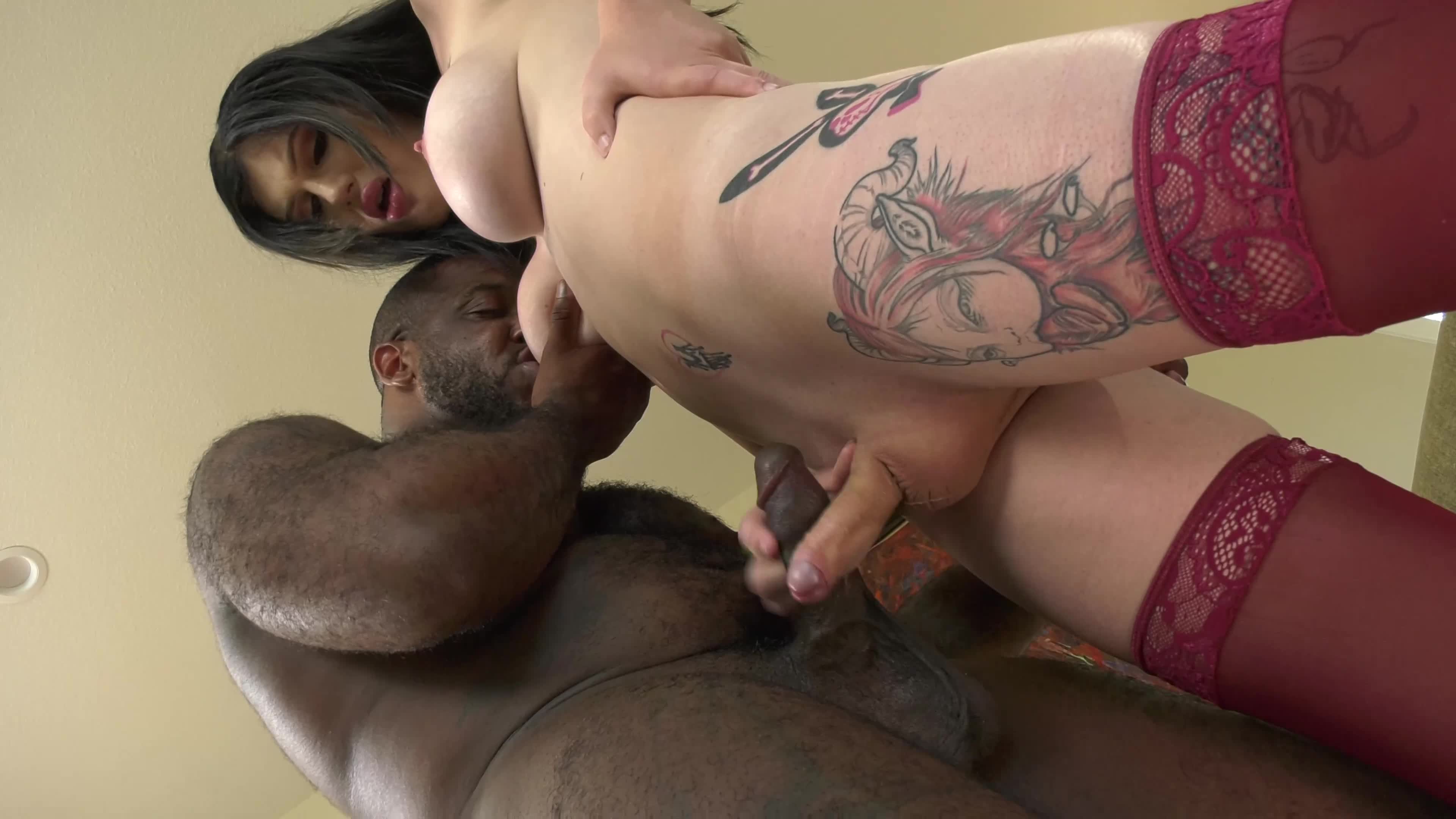 Nicole Korsakova's brooding, tattooed, bewitching body
Nicole Korsakova has mystifying black hair, slammin' titties, sexy plump lips, and arousing tattoos. She's covered in features that make you want to get on your knees worship the greatness that has been bestowed upon you. She starts her scene with a beautiful red and black top before ending up with just a pair of slutty red stockings that contrast in a gorgeous way with her black hair and ink. Her body is long with perfectly shaped, protruding titties that hang majestically over her chest. She takes dick like she was made for it, with a smile and a hand pleasuring herself.
Trans girls make awesome porn
You'll struggle to find many performers with the raw sexual energy that Trans girls possess. The utter eagerness to explore all the possibilities sexual pleasure has to offer sprinkles these scenes with a level of lust that reach into your heart and squeeze until all the blood is engorging your penis. It's the kind of the energy that only comes with the unabashed willingness to be yourself. The kind of energy that lets you give blowjobs, take blowjobs, rub dicks together, and let daddy ride you until your ass hurts. You'll want to watch all these girls make love and erupt in sensational orgasm.