Five Reasons to Watch 'Blacked Raw V57'
As if you need reasons to watch Blacked Raw V57 with Gabbie Carter on the cover, ready to unleash those two chest bombs of ecstasy. In case you don't know, here's a small taste of raw enjoyment you can expect in this four scene, big-dicked extravaganza.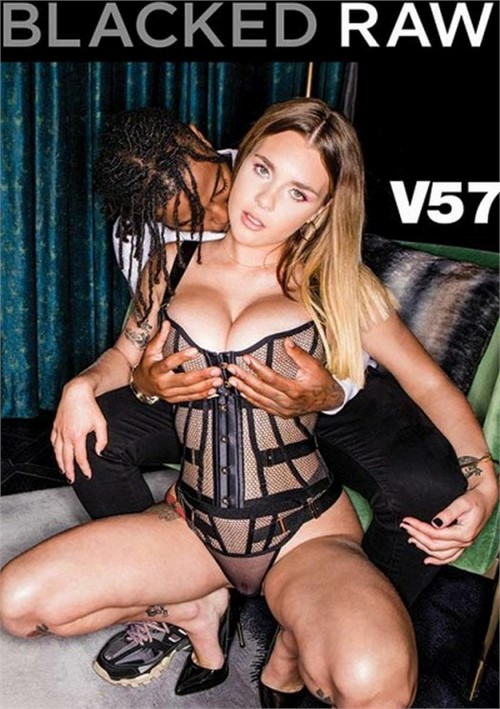 Gabbie Carter's massive natural jugs
When you've got big boobs the size of Gabbie's in your hands, you know you're gonna have a good time. These things pop out of her shirt like two bowling balls knocking down everything in their path. They sit with beautiful tan lines, and fall with a natural jiggle. They're the perfect pair to use on Sly Diggler's impossibly large penis. She gives an incredible boob job and squeezes those titties together like two oversized marshmallows. You know there's nothing you'd rather do than get lost and drown and suffocate in-between those slappers. Gabbie has been gifted with one of Earth's most powerful weapons and she wields it with great purpose.
Nicole Doshi's sex screams
It's always good to see a sexy woman's mouth open wide during a sexual encounter. But Nicole Doshi's mouth isn't open just to take some cock. Blacked Raw V57 has one of Nicole's most ravenous performances on record. She gets bent and ridden, then takes the offending cock for a spin of her own. It penetrates so deep that she unlatches her jaw and yelps out in extreme pleasure. Something has touched her deep inside and she is oh so grateful.
Amber Moore's deep tunnel of a throat
Richard Mann's dick is like a thick long piece of chocolate and Amber Moore sucks it down just like that. It takes a special girl to be able to fit a dick that big inside her mouth, but Amber's moist slutty lips are up to the task. Draped blonde hair, big doughy eyes, and a rod as long as her forearm traveling along her tongue to the back of her throat. It's a sight to behold and the perfect lathering agent to prepare for entering her sweet, tangy hole.
Angel Emily's flexibility
It takes a tough woman to be dominated by four muscular men with huge cocks but Angel Emily is all about durability. It's not her holes, like her mouth, asshole, and pussy, which prove to be flexible. It's her entire body. She uses dazzling positioning to be lifted up and bent backwards so she can be eaten out and do sucking of her own, all while in midair! They come up with plenty of inventive positions to make sure this bombshell body is serviced and drilled in all the right ways it deserves. Note to self: get my wife in some yoga classes.
The pleasure of all women
It goes without saying so often that it can get overlooked as a key factor in quality. Watch Blacked Raw V57 for the pleasure of all women! Each and every scene sees a beautiful young angel, full of life and spirit, getting the boning she so desperately desires. The dicks are massive enough, and muscles strong enough, that we can see the satisfaction radiate off of these sexually needy women. It's a win for all of us when a pussy gets pounded in such a way that it gets the attention and stimulation is so desperately deserves. Don't you want to see women who are fucked to climax? Women who have a good time and are influenced by the power of the penis to continue to spread their legs? We all could use a little more encouragement, and these scenes can encourage us to seek deeper pleasure for women.