GameLink Favorites: 'The Archangels'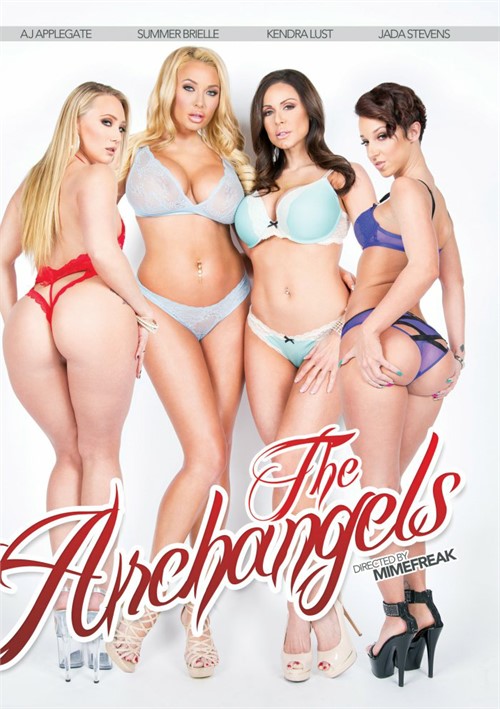 Origins/background: The Archangel imprint debuted in 2014 as a place for "artfully shot, hot scenes with a twist, and bold solo covers." It quickly became a latter- day Elegant Angel of sorts, with memorable modernist covers and a variety of top booty-themed movies (The Booty Queen and many more). The Archangels put a new twist on that formula by assembling some of the studio's most popular cover girls all in one in a sort of master class of top porn performers.
Quotable: "There's no doubt in the love these women have shown us, so we wanted to show the world that these are the girls that helped make ArchAngel what it is today." (Director Mimefreak)
Memorable scene: It's hard to go wrong with any scene in a movie that features a cast like the one on the cover, but you'll definitely not want to miss Kendra Lust's hookup with Stallion in scene three. Lust has always enjoyed a productive collaboration with Mimefreak and Archangel, and The Archangels is one of their most memorable joint efforts. (starts at time code 00:59:57)
Trivia: Archangel released the movie on New Year's Day 2016 as a means of celebrating their output to that point and setting a course for the year to come.
Scene breakdown: boy/girl (4)
The critics said: "The Archangels was a showcase of company success stories proving their longevity and quality on a level that others no longer provide so check this one out." (Xcritic)
Related movies: The Archangels Vol. 2