Five Reasons to Watch 'Vibes Vol. 6'
Does Vibes Vol. 6 pass the vibe check? We sure think so! Check out our top five reasons to watch this passionate romance full of long sucks, deep penetrations, and dirty positions.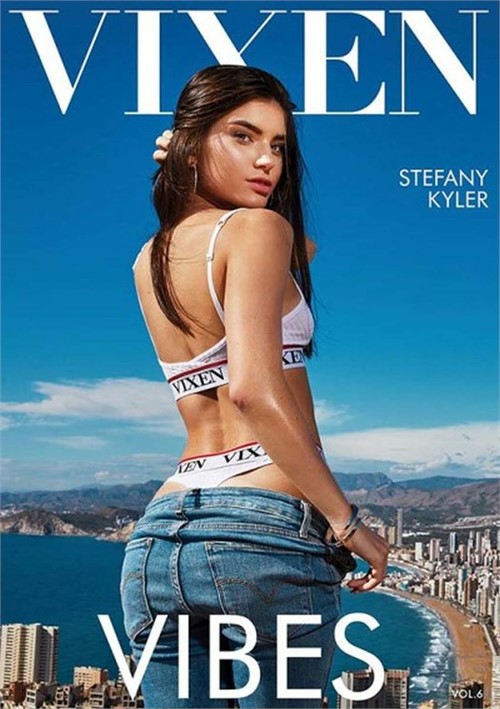 Stefany Kyler's spread pussy
For all the years I've had the pleasure of watching naked women on this planet I've never seen a pussy that spreads quite as beautifully as Stefany Kyler. It opens wide like a benevolent venus fly trap whose only goal is to please and sucks in the fat dong from the tip down to the bottom of the shaft. It pulls it in, feeding on cum like it's a vital life force. Stefany's open snatch is alluring and magnetic, so much so that it stands to reason that any nearby finger, hand, dick, or mouth must automatically gravitate straight inside.
Leanne Lace's poolside pussy
If there seems to be a recurring theme in our reasons to watch Vibes Vol. 6, it's because there is and it's pussy. Is there ever a better reason to watch a porn flick? You could say that the vibe of this film is the finest, juiciest vagina you've ever laid your horny eyes on. Leanne Lace, of course, utilizes her pleasure slot at the pool to have a memorable summer bang. I don't have a pussy myself, but if I did it'd be delightful to have it eaten out in the pool!
Eliza Ibarra's choker
Eliza Ibarra is one the hottest girls in porn and not just because of her looks. She possesses a lusty and arousing personality that exudes her desire to fuck across every moment. Simply hearing her talk can get you going. So to see her dressed in black lacey lingerie with a hardcore choker around her neck enhances her appeal so greatly it's almost too much for the layperson to handle. I nearly fell over from overheating while watching Eliza bend her legs behind her head to smile and take a thick dick while the choker grasped around her neck.
Sybil's golden titty clasps
We've talked a lot about pussy today, and rightfully so, but titties make the world go round and Sybil has clasped hers with pieces of gold. A woman as fine and dazzling as Sybil deserves to wear gold like royalty, and she wears it well in Vibes Vol. 6. It compliments her strappy green outfit very well. Her ass pops through, her titties hang out, and the nipples are covered with golden clasps as she mounts her male prey and grinds her ass and pussy against his face.
Beautiful pornstars getting banged
It's a simple one, yet does that make it any less true? Vibes Vol. 6 has a cast of jaw-dropping beautiful pornstars, true stunners that look far closer to what you'd expect from a model than an adult entertainers. Think of it as a nice treat in your diet of porn-watching. Instead of bombastic and cartoonish characters and sex scenes, you have girls you would see magazines having deeply erotic and romantic sex, all handing huge cocks and having earth-shattering orgasms. You get to watch them between the sheets, and what's better than that?