GameLink Porn Favorites: 'Hairy Twatter'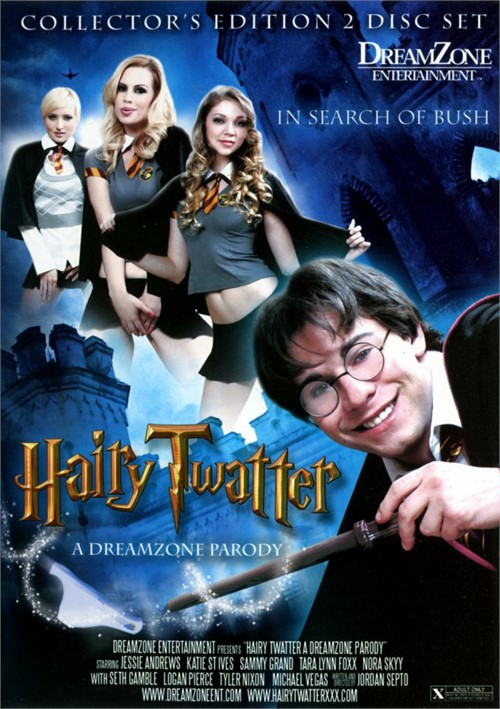 Origins/background: Though by the director's own admission this 2012 movie doesn't have "much of a plot," Hairy Twatter was porn's inevitable spoof of the famous J.K. Rowling fantasy franchise.
Memorable scene: The title isn't just porn wordplay; it also forms the basis for the movie's storyline (such as it is). In scene one, Katie St. Ives whips up her skirt to show Harry Potter (Seth Gamble) the hair that has grown there, courtesy a wizard's spell. Harry can't resist waving his "wand" for a spell of his own. (starts at time code 00:02:44)
Scene breakdown: boy/girl (5)
Trivia: Thanks to its memorable pun title and popular mainstream source material, Hairy Twatter often shows up in Buzzfeed-style articles about notable porn spoofs. (AVN)
Trivia, part II: The movie boasts a special effect you definitely won't see in the mainstream movie series. We'll let the director take it from here: "There's a spell that Harry does to make all the girls grow pubic hair; there's a little special effect in there." (AVN)
Director's chair: Jordan Septo, the man behind the camera for many of porn's most outrageous spoofs and parodies.
Quotable: "For this bald pussy, I do not care. Give me much much hair! Do it now, do it in rush: give me a big big bush!" (The spell Harry learns to make pubic hair grow)
Awards: Hairy Twatter scored Best Parody nods at both the Nightmoves and Sex Awards ceremonies.
The critics said: "Hairy Twatter isn't bad… it's just silly. Like, silly-bordering-on-ludicrous silly. The accents are laughable, sometimes there and sometimes not, but always hailing from the Madonna Land of Inconsistent and Make Believe…" (Dr. Chauntelle, PVV Online)