Five Reasons to Watch 'Girls Lovin Girls 2' (VOD Exclusive)
Hey, girls will be girls, right? And in Digital Sin's world, that means lesbian lovin' from dawn until dusk (and beyond)! GameLink is pleased to present Girls Lovin Girls 2 as a VOD exclusive. Here are five reasons to watch!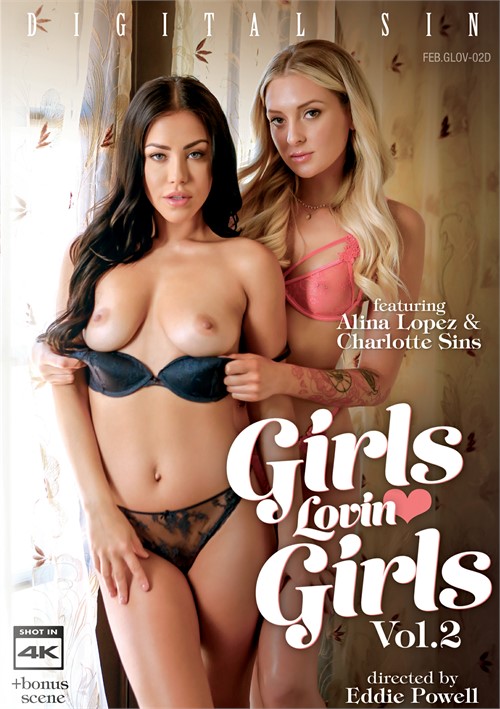 Girl/girl never gets old
Some things never fall out of fashion: a classic suit, a Beatles hit, a Steven Spielberg blockbuster . . . or smokin' hot lesbian porn! The internet is covered in the stuff, and yet we still can't get enough. While the title of the movie itself has been used several times by several studios, no one has worn it quite the way Digital Sin does.
Eddie Powell's reputation as a storied, award-winning director is well known in fan circles. One of his underrated talents as a director, though, is his capacity to deliver home-run balls and base hits in equal measure. He can dazzle with an award-bait flick, but he can also rock a genre flick like this one. It's all part of his expanding filmography, the sort that probably will be mentioned alongside all-time greats when all is said and done.
Face-sitting
Suddenly, I'm reminded of a scene from the movie Halloween II, in which a horny young lover spots a beautiful nurse. "Amazing grace, come sit on my face!" he croons longingly, in a risque riff on the old-time hymn. When you are so intent on being swallowed up by your lover that you have them squat on your face, you are entering the full-throttle level of desire found in Girls Lovin Girls 2. Witness stars like Mila Monet spread their legs and plant their most intimate anatomy on their lovers' faces in the most immersive way imaginable.
Twirling tongues
Stimulation involving the tongue is, of course, an essential element of many porn scenes. But somehow, the energy and vitality of the tongue-centered action seems particularly intense here. One moment in scene two finds the stars pouncing on each other's tongues as if sampling a particularly succulent candy. And hey, this is all just during the foreplay! Your head will spin once you see what happens when those tongues go to work south of the border, so to speak.
Dating fatigue: solved
Many of the characters in the movie express perpetual frustration with dating. It's so hard to expend the time and energy searching for the right person! And even when they do find someone they click with, said person often ends up being more trouble than they're worth. In the end, they just need a shot of sweet, hot passion, sans all the drama of the relationship. And thanks to Girls Lovin Girls 2, that's exactly what they get!