'This Isn't Christmas Vacation: The XXX Parody' (Holiday Porn Faves)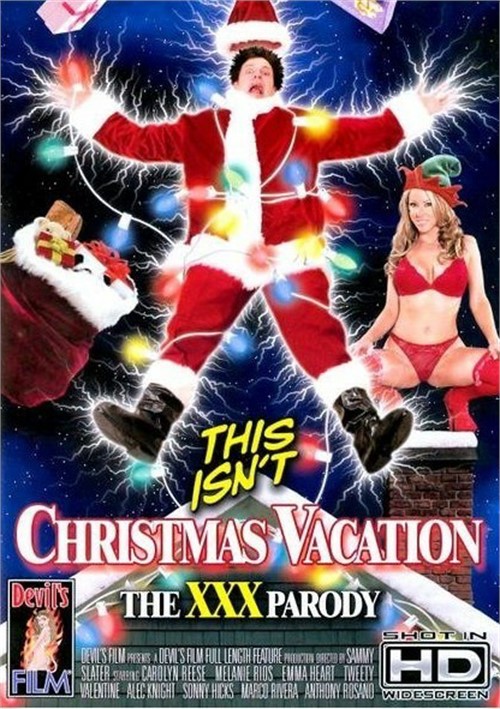 With Thanksgiving just around the corner and Christmas hot on its heels, it's time to salute a classic holiday-themed porn movie from Devil's Film (currently available at a discount as part of the current GameLink VOD sale). This movie is also available free as part of GameLink Unlimited membership!
The plot: Anthony Rosano steps into Chevy Chase's shoes as a family patriarch who tries his best to give his family an old-fashioned family Christmas. Just as in the mainstream movie, things go disastrously and hilariously wrong.
Origins: Released during the porn parody golden era, the movie spoofs the 1989 hit National Lampoon's Christmas Vacation. Interestingly, it's one of the few Christmas classics to get a spoof from one of the major studios. (We're rather surprised that there are no contemporary porn versions of Charles Dickens's A Christmas Carol.)
Memorable scene: Alec Knight, capably imitating Randy Quaid's Cousin Eddie character, slips out to his RV for some holiday fun time with the full-figured Emma Heart. (Starts at time code 00:39:07.)
Trivia: In the mainstream version, Clark is frustrated to discover that he's been enrolled in a jelly-of-the-month club rather than receiving a traditional cash Christmas bonus. Here, this becomes a dildo-of-the-month club instead.
Director's chair: The movie was directed by Sammie Slater, whose filmography includes a variety of other porn spoofs plus numerous installments of the Barely 18 series.
The critics said: "This Isn't Christmas Vacation: The XXX Parody was one of the very best seasonal titles relating to Christmas I've seen in a long, hard time, it just didn't stand out as a superior effort like some of the other genres the company focuses on more." (Don Houston, XCritic)
Related titles: Yo Yo Yo, a Christmas-themed movie from Heatwave.