'Jenna Haze Dark Side' (Must-Watch Classic Porn)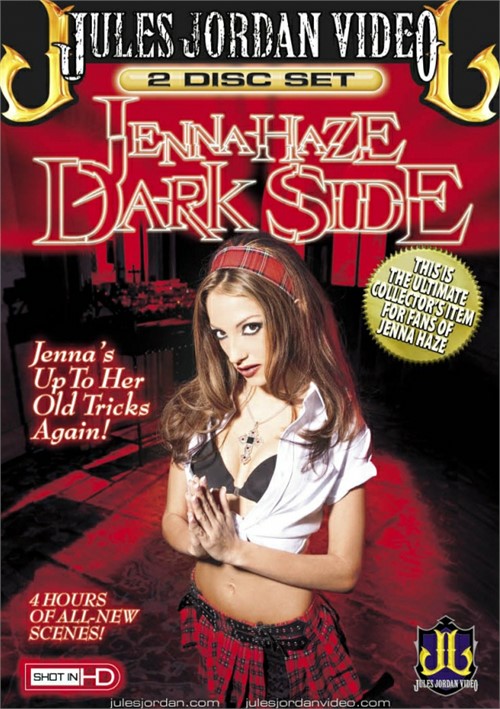 Origins/background: Though she's been retired since 2013, Jenna Haze remains a fan favorite, due in large measure to blockbusters like the popular Jenna Haze: Dark Side. The movie is notable both for being one of Jenna's most famous showcases and for being the first release from the world-known Jules Jordan Video brand. It was also released at a propitious moment in porn history (2006), when big budgets and glamour still reigned, just before the tube sites would change the industry landscape forever. Upon release, the movie was feted with an industry party at the now-closed Hollywood club Basque.
Memorable scene: Jenna enjoys a blowbang with five well-endowed male co-stars. While it's one of the shortest scenes in the movie, it packs a powerful punch, and Jenna seems to be loving every minute of it!
Trivia: Jenna Haze and Jules Jordan were a couple at the time of the movie's release. "He's the best at what he does too. It's hot doing scenes for him," Haze said at the time.
Awards: Jenna Haze Dark Side won Adult Empire's Best Gonzo award, in addition to numerous other prestigious industry prizes.
Quotable: "I had some sexual energy pent up. Three and a half years of just dildos and licking – I need to get some cock in there. It's a good release of energy. It's a lot of fun. It's really cool. I've been dying to do guys again for so long. It's exciting, I'm glad to be back." –Haze on returning to boy/girl action (it was her first such scene in nearly four years)
The critics said: "The no-brainer deep stocking choice of the year." (AVN)
"Jenna Haze Dark Side is far and away the best gonzo release so far in 2006, and it just may well be the best gonzo release ever." (Spooky/Adult Empire)
Available free to GameLink Unlimited (subscription) members.