Kianna Dior & Jonni Darkko Interview: Inside 'Busty Asian Cum Slut 6'
Craving a behind-the-scenes look at one of the year's most impressive showcase features? We've got you covered! This new interview, exclusive to the GameLink blog ,offers a double-barreled take on Kianna Dior: Busty Asian Cum Slut 6 from director/co-star Jonni Darkko and title performer Kianna Dior.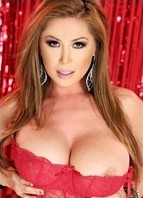 How did you prepare for your first DVP? 
I didn't really prepare for my first DVP but since I've been taking so much big dick this last year I thought that I should try it. I really wanted to do it with Rob [Piper] and Jonni and just have my pussy filled with two big hard cocks! I really liked how it felt having one cock going in, then the other, then both. It was really intense — you can tell by the look on my face. Plus I have a tight little pussy.
What other firsts would you like to do on screen?  
Another first that I would really like to do is a gangbang. I've always fantasized about this. I've done plenty of blowbangs so I really feel that a gangbang is in order.  I think it would be exciting having all those dicks going in and out of my pussy and mouth — all that man sexual energy is such a big turn on for me and having my fans watch and stroke it to me is HOT. And of course just to get covered in ALL that jizz!
Was it intimidating to be with so many men together in the bukkake scene? 
Honestly, I was a little intimidated and nervous. I mean I flew half way across the world I was in a different country had this planned for a long time, so yes, I was nervous and wanted this to be so hot for my fans. I was doing so many blowbangs I just really wanted to do a real traditional bukkake in Japan. Before the scene I walked upstairs to greet everyone and all the guys were so nice to me and made me feel so welcomed. They even clapped and cheered me on. I was light up and ready to rock! This was an amazing experience of a lifetime. I can't wait to do another one.
What was your favorite experience shooting this film?
My favorite experience shooting this film — wow I had so many!  But I have to say the bukkake: it's hands down my fave scene of my career so far! I just loved having all those loads shot on me in rapid fire! Being drenched in all the cum, I loved it.  Looking like a glazed donut. I kept it a secret. I wanted to flip out my fans for them to see what a true cum slut I am. It's fair to say I've become a bit of a Facial Queen.
Did you enjoy shooting in Japan? What's your favorite thing about Japan?
Omg I loved shooting in Japan! My fav thing about Japan was the FOOD! I couldn't believe it — even the sandwiches at Lawsons were so delicious, I couldn't stop eating. I had the best ramen at a little hole-in-the-wall place. I had a Master Tempora chef special three-hour personal dining experience that was just exquisite. I was a total tourist and jumped on one of those tourist busses and went all over and had a Tokyo tour. I'm scared of heights and went on the Tokyo SkyTree that was so rad !!! I can't wait to go back and visit Kyoto during cherry blossom season, that would be a dream.
What's coming up next for you?  
What's coming up for me?! Well, because of COVID-19, a lot of things are on hold I really wanted to do my first gang bang and cum-swallow challenge, but I will have to see how things go!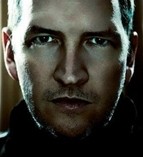 What made you aspire to be a director as well as a performer?
Greg Dark, Andrew Blake and John Stagliano kinda mixing it up, beauty hardcore!  Performers? Peter North LOL! I had girlfriends say to me "your cumshots need to be on film."
What are your favorite style films to direct?
Gonzo, gonzo gonzo! I make porn for people who get off to porn! If you want story, you are in the wrong place! The story in my films are hot girl gets super dirty! It's a simple formula.
Do you have a preference for what you like to star in?
Fun and nasty! I like enthusiastic performers that want to show off to the fans! Adriana Chechik is an exemplar example! Creative sexual serendipity.
What is the easiest part and the hardest part shooting a film as a male performer?
It's is no easy!  Moving lights and holding a camera.. no doubt,  hard.too brutal. Its different sides of your brain going off at once.
What is on your horizon?  What do you plan to do next?
Well, with COVID-19 in full effect, i don't see any group type of scenes going on for a while. So I plan on upping my game with skill and technique to come up with some new ideas I have been working on while we have been off. A more real style of shooting as well. I had just bought some new camera gear in January, so that was a big let down to not get it all up and running. But with the time off I have tested everything and am ready to rock new great content!
Tell us how the series Busty Asian Cum Slut came about.
Kianna and I have known each other for 11 years now and watching her progress as a performer we thought it would be fun to work on an ongoing project. She loves hardcore fun and is all about the cumshot! So we decided to merge the two and it happened. She is a cum connoisseur! She always said she hated thin runny cumshots, so we focused on loading up and delivering her with what she wanted! The Japan Bukakke was the peak so far! 30+ cumshot was epic!! So if you're a fan of big loads, this is all for you!
Do you take the same directorial approach in each of these movies or do you try to change it up a bit?
It's really a mix bag. Sometimes I have new ideas I want to play with or a shooting theme I want to project. Things come at me and I have always been an experimenter. I like playing around with different camera and lighting techniques. If I had to do the same thing every day I would get bored and quit. I have worked in a factory, not fun! Not for me!
Tell us about the cast. How did you select who starred in the movie?
It always starts with the performer, what they want, what's acceptable for them. I had to be a creative place for all. Desire is great. If you want to do a bukkake? Okay, how do we do it. Let's make it happen. Or, You want to do a blowbang? Okay, how many guys do you want. That type of order is necessary.