'I Love My Sister's Big Tits 4' (Must-Watch Big Boob Porn)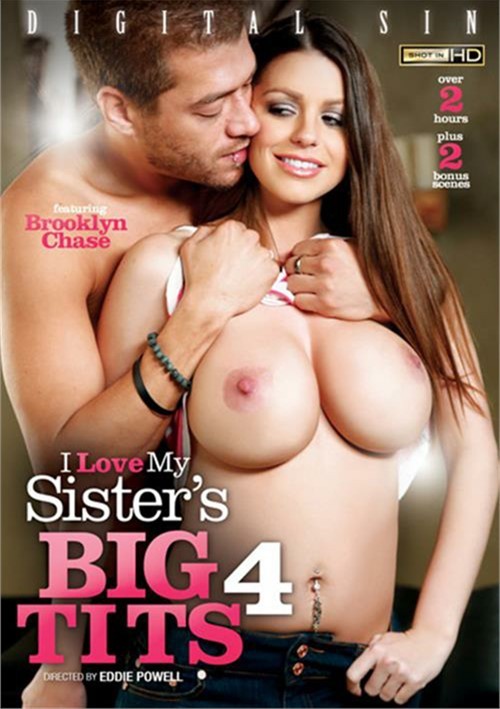 Big tit porn movies are all on sale for a limited time at GameLink! That's right — almost every big tit porn video we offer is available at 30% off. Add I Love My Sister's Big Tits 4 or any of many thousands more to your collection today! Note: I Love My Sister's Big Tits 4 is available as part of the GameLink Unlimited subscription membership service.
The series: I Love My Sister's Big Tits 4 was an early 2015 release in a still-popular series that boasts 10 installments as of this writing.
Best scene: Katrina Jade is feeling self-conscious about her boobs. Are they big enough? Do they sag too much? Do men really prefer big fake boobs over naturals like hers? She decides to ask stepbro Erik Everhard for his opinion. He assures her that there's no reason for her to think there's anything wrong with her 30F chest. Unpersuaded, Katrina doffs her shirt for a proper inspection. Blown away, Erik can't resist touching and then sucking them . . . and things escalate from there! (scene starts at 00:03:20)
Total scenes: boy/girl (4)
Trivia: I Love My Sister's Big Tits was released shortly after cover star Brooklyn Chase enhanced her already impressive bustline to a whopping 32G.
Director background: Eddie Powell, who co-directed the famous first installment of the Emma Marx BDSM series.
Quotations: "Those things are like a tractor beam, drawing you in! You can't get away from them!" (Erik Everhard's character on Katrina's big boobs)
Awards: The movie scored an XRCO nomination for "All in the Family Theme."
The critics said: "I Love My Sister's Big Tits 4 was just naughty enough to make the four vignettes work as the latest tributes to the step siblings having sex genre that fans will want to check them out and perhaps buy a copy of the flick." (XCritic)
Further viewing: I Love My Sister's Big Tits 2.