'Big Fat Asses 1': More Than Just Asses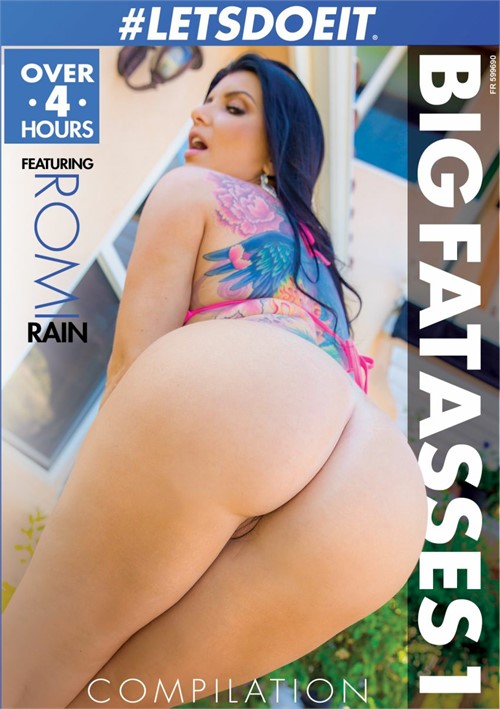 Let's be honest with ourselves here – Porndoe's newest title, "Big Fat Asses", isn't really delivering the biggest and the fattest asses. They are shapely, they are desirable, and they are ever so fuckable, but this movie would be better titled "Reasonably Sized Asses in Pretty Good Shape". I can't think of any circumstances in which I would turn any of the asses in this movie away, though, so it doesn't really matter what it's called.
We don't get every girl's name, and precious few of the guys, but there are some pretty big stars here. It's nice to see asses like the ones on Elsa Jean, Abella Danger, Romi Rain and Valentina Nappi, and the ones I hope are going to be more well-known, like the tasty but shy Nicoletta Noirette and Burning Angel favorite Karma RX.
This is a collection of scenes from various Porndoe sites – Scam Angels, A Girl Knows, Her Limit – so there's really no theme to it that you need to pay attention to. It is true that every girl in the movie does have an ass, but it's neither the giant anal fest nor the celebration of huge wobbling fleshy backsides that you might expect from a movie called Big Fat Asses.
A lot of it is subtitled from the Spanish, and that alone makes "Big Fat Asses" worth it for the comedy. I'll let you enjoy it for yourself, but don't miss the three-girl lesbian mini-orgy hot tub scene for an example of what you would have to call spotty translation. Of course, all the pussy-licking and sexy tanned bodies makes up for everything, and the asses are, if not that fat, certainly delicious.
Whatever you come to porn for, there's probably some of it here – anal, rough sex, giant fake tits, natural girls, light bondage, lesbians, threesomes, romance, massage, and, of course, ass. The girls are hot, the asses are at least acceptable and more often fantastic, and it's more than four goddamn hours long, so I'm gonna call this one a win for Porndoe – and for us.